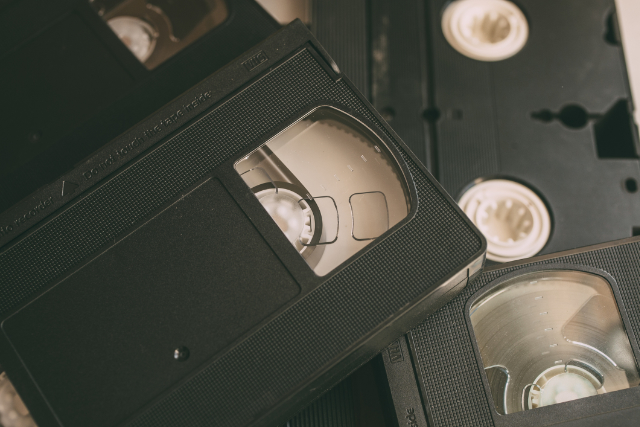 You've just bumped into old video tapes of your first bicycle ride or your first-time use of a griddle grill. These are memories worth keeping for the longest time, but unfortunately, that's not possible if you continue storing them in video tapes. Unless stored properly, there's a high likelihood that the video, color, and sound quality might have deteriorated. Home video transfers are a surefire means of "immortalizing" your most-cherished moments in life.
Reasons for Converting Home Videos and Film
Two primary reasons compel people to consider home video transfers. They include:
Deterioration 
VHS and Betamax videotapes have a limited lifespan. If you store them for many years, age catches up with them, becoming unusable. If the tape is unplayable, retrieving your home videos becomes impossible.
Technological Developments 
Videotapes require specific hardware and devices to play. Technological advancements have rendered these devices obsolete as their demand declined. You might have a functioning video tape player or film projector, but what happens when the device fails? Finding quality repair parts is virtually impossible, and that's enough reason to convert them to a digital format.
Benefits of Home Video Transfers
Converting your analog video tapes and movie films to their digital format has several advantages:
Compatibility with Multiple Platforms
Unlike videotapes and films, digital video content can be viewed on multiple platforms, from TVs and projectors to computers and any device that can play videos through hard drives and other external storage devices. It's also easy to share and transfer videos to other devices physically or through online streaming platforms.
Back-up Opportunities
The digital content you get after home video transfers provides the opportunity to back them up for safekeeping, preventing their permanent loss due to disasters, such as floods or fire. You can effortlessly store and retrieve them from cloud-based online storage platforms.
Enhanced Video Quality
Digital video transfers use modern technology that improves and preserves the quality of your analog videos. As technology advances, you can easily upgrade the video quality from one digital format to another without ruining the video color, texture, or sound.
Professional Home Video Transfers
Although you can convert your home videos using a DIY process, you can spend hours converting your tapes; not to mention, you must ensure you have the available storage capacity to complete the process. You can alleviate the hassle and save time by partnering with a professional video transfer service.
An upside to working with an expert video conversion service is that you won't have to burn your own time changing the videotapes manually. A video transfer professional will typically convert and save your videos on external storage devices like a USB or DVD. That frees up your computer storage space to handle other important documents and files.
If you need professional home video transfers, partner with Advanced Media Integration. We provide video conversion solutions with a personalized approach at affordable rates. Contact us today for quality and customer-centric video transfer services.
The post Benefits of Home Video Transfers appeared first on Advanced Media Integration.