Over the years, people around the country have been buying up Blu-Ray products for their viewing pleasure. These include movies, TV shows, family videos and video games.  However, these are a very specialized product set that is difficult to duplicate.  For that reason, a special provider is required to help in the duplication process. Fortunately, there are a few companies that provide this capability with speed and expertise.
To obtain the Blu-Ray duplication services, consumers need to take a few steps.  Firstly, they need to break out their Blu-Ray discs, VHS tapes and any other material to be duplicated. Next, count the number of Blu-Ray disks that there are and discard any that do not need to be replicated. Perhaps you only want to duplicate home movies, professional movies and video games.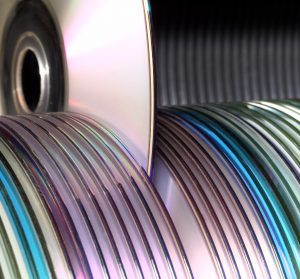 Once you have counted all of the Blu-Ray DVDs to be duplicated, enter the number in a form with the provider.  Include mailing address and pertinent contact information like phone or email. The provider will then enter a quote for the price.  After agreeing and paying, simply mail in the DVDs and wait a couple weeks (depending on quantity and mail speed) until you receive the duplicated Blu-Ray DVDs.
Advanced Media Integration is a leading duplication service for Blu-Ray and VHS transfer services among others offerings. The firm's DVDs have a 1080p, high bit rate, and an extremely clear resolution.  For more information, please contact us.
Since 1976, Advanced Media Integration has established itself as an expert in multimedia production, duplication, and replication. With specializations in short-run CD, DVD, and Blu-Ray duplication, as well as replication services, Advanced Media Integration has an answer for all of your multimedia requirements. Additionally, Advanced Media Integration provides video production services including production, editing, script/technical writing, and DVD authoring. Additional services include aerial video and photography, graphic design, audio and video restoration, and video, film, and photo conversions/transfers.
The post Advanced Media: Blu-Ray Duplication and Replication Services   appeared first on Advanced Media Integration.